"Hotline Bling," "God's Plan," and "Jimmy Cooks" are some songs of the evergreen Canadian rapper Drake. Since the time the star started reciting his words on the mic, the crowd has been nothing but mesmerized. However, in his recent upload, the gamers would find an interesting cameo of an over-a-decade-old gaming gadget made by Sony.
Grammy winner rapper Drake is not foreign to the video gaming industry. In fact, he was also once found playing Fortnite with Twitch streamer Ninja and it was clear that the rapper shares a love for video gaming. Moreover, this love has been lavishly presented in his recent music video.
Canadian rapper Drake features more than a decade-old Sony gaming gadget in his new music video
ADVERTISEMENT
Article continues below this ad
"Jumbotron Shit Poppin" is a recent music video by Drake that is receiving views by the minute. At the start of the video, one can see that the artist tries to showcase 72 hours of his everyday life. While he does so, one can see a golden PSP in his hands, which is not just a normal gaming gadget.
Warzone streamer CouRage, gifted with attentive eyes, was the one to point this out in the video. Highlighting Drake's new video, He tweeted, "Is that a 48k gold PSP in his hands lol." Tweaked by curiosity, the tweet thread was filled with knowledgeable minds who brought forward details about the special PSP.
Higround CEO Rustin Sotoodeh joined the tweet thread after CouRage tagged him to enquire about the PSP. The CEO then replied, "i think that's pharrell's psp." With a link, it was learned that the gold PSP was indeed the Pharrell Williams' Sony PSP, encased in 14K Yellow Gold. As per the website Joopiter, the product weighs a total of 397.5 grams. Also, it showed the final price of $19,375 during the auction.
Moreover, the product note describes the featured PSP as, "Similar to his legendary 14K gold Blackberry, Pharrell wanted a PSP that stood alone. In 2008, he commissioned a 659.7 gram, 14K gold PSP casing to replace the stock plastic. A custom Goyard carrying case was also commissioned for storage and transportation and is included with the PSP."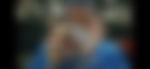 Therefore, it can be said safely that Drake has in fact featured the PSP in a lavish yet attractive way that will certainly catch the viewers off-guard. Seemingly, having a PSP seems to be a part of 72 hours of Drake's life.
What games are you waiting for to come out this year? Feel free to share with us in the comments section.
ADVERTISEMENT
Article continues below this ad
WATCH THIS STORY: Top Female Fortnite Streamers in 2022
ADVERTISEMENT
Article continues below this ad